Geographic Information System
Municipal data all in one place
Eliminating data silos with a single information source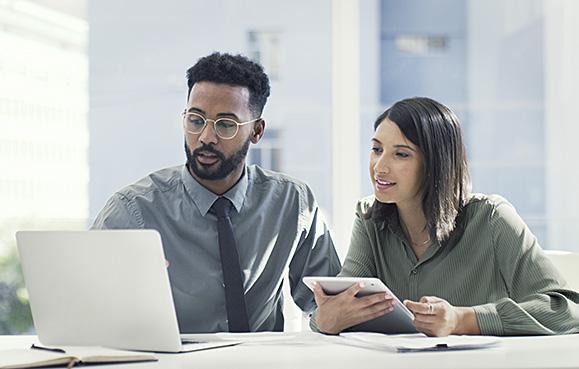 GIS acts as a hub for municipal information to integrate tax, permit, property, and asset data. This allows staff to access all of the necessary information in a single location, saving time and creating workplace efficiencies, while giving citizens access to a wealth of information that they would previously have to call-in or visit the office to receive.
Leverage the benefits of scalability, accessibility, enhanced security, and the cost-effectiveness of the cloud
Allow residents to view property information online, reducing inbound citizen calls and streamlining repetitive processes
Gather unique data insights and easily report results to your council, administration, and the public
Cross-Department Collaboration
Break down information barriers across departments and foster cross-team collaboration
Improve record and project management for tasks like road graveling, oiling, and paving
Features built for a modern government
Extract data from several sources including tax, enterprise resource planning systems, appraisal solutions, local GIS databases, and more.
Through our user-friendly GIS solution, citizens can view select municipal information tailored to their specific needs.
Enter data and collect assets easily via a mobile device.
Learn more about your local assessments, taxes, properties, and utilities with customized insights and data reports.
Learn more about the Catalis solutions that are modernizing governments across North America.
Explore more Public Works solutions
Request Management Solutions
Receive citizen requests and address issues promptly with our user-friendly request management tool. Our solution organizes service requests and produces customizable reports.
Permitting & License Management
Automate and simplify the permit application process by allowing citizens to apply online. Streamline permit routing and license reviews to save your staff time.
Enterprise Resource Planning
Equip your municipality with impactful tools that combine a customizable financial platform with responsive support. Your staff can automate processes like compiling, analyzing, and sharing data.
Infrastructure Management
Integrate and manage infrastructure asset data to be used by financial and public works personnel. Enable your government to make informed planning decisions using accurate, municipal-owned asset data.
Weed & Pest Management
Easily track and manage infestations and inspections in the field using our mobile tool. Comply with legislative requirements and stay on top of agricultural tasks.