Permitting & Licensing Management
Permit Process Management
Simplify permitting and licensing processes and centralize
key data with time-saving digital tools
Automate key permit functions with
time-saving tools and digital workflows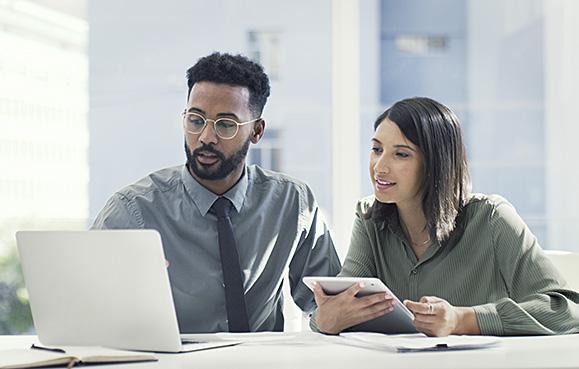 A unified permitting and licensing system that supports a seamless application process for citizens, contractors, inspectors, and businesses. Our platform allows local governments to manage permits and licenses in one unified system, so you'll always know what you're working on, and what you need to do next. Easily manage your municipality's permitting and licensing systems with user-friendly digital tools and advanced tracking, saving your staff hours on administrative tasks.
Leverage the benefits of scalability, accessibility, enhanced security, and the cost-effectiveness of the cloud
Empower citizens to submit license renewals, permit requests, and fee collections online and save your employees time spent capturing information
Build consistent processes that help your employees automate the permit process workflow, saving your staff time and reducing administrative workloads
Data Tracking & Reporting
Validate data accuracy, generate reports, review requests, and tailor workflows, forms, and user experience to fit your municipality's unique needs
Implement specialized licensing software as part of your centralized solution
Features built for a modern government
Our specialized software makes it easy for your staff to manage online licensing.
Mapping & Tax Integration
Integrate your permitting solution with mapping and payment tools to geographically target communications and review tax data.
Our permitting solution is designed to create custom reports, providing a user-friendly way to share data with your team.
Search your government's database across a centralized system to quickly access important data.
Learn more about the Catalis solutions that are modernizing governments across North America.
Explore more Public Works solutions
Request Management Solutions
Receive citizen requests and address issues promptly with our user-friendly request management tool. Our solution organizes service requests and produces customizable reports.
Enterprise Resource Planning
Equip your municipality with impactful tools that combine a customizable financial platform with responsive support. Your staff can automate processes like compiling, analyzing, and sharing data.
Infrastructure Management
Integrate and manage infrastructure asset data to be used by financial and public works personnel. Enable your government to make informed planning decisions with accurate reporting.
Geographic Information System
Track field data with a unified, mobile-ready solution. Municipalities can leverage customizable geographic details for property insights, asset reporting, and tax information.
Weed & Pest Management
Easily track and manage infestations and inspections in the field using our mobile tool. Comply with legislative requirements and stay on top of agricultural tasks.