ABLE Savings (529A)
Plan Administration
Effective state ABLE plans
Offer powerful savings solutions for individuals with disabilities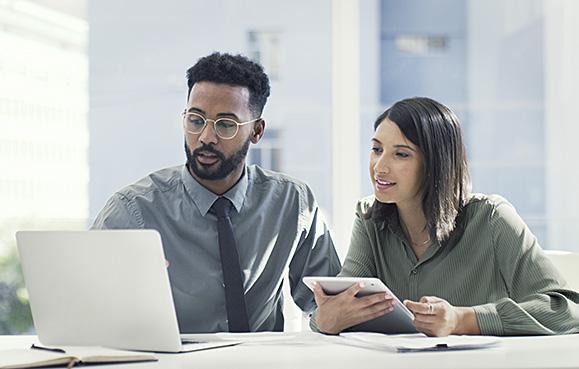 Switching to a fully digital platform helps agencies operate more efficiently and keep up with changing regulations. Explore how our ABLE savings plan solution supports cutting-edge recordkeeping and customer engagement services for national and state ABLE programs.
Leverage the benefits of scalability, accessibility, enhanced security, and the cost-effectiveness of the cloud
Customize your solution to meet your state's individual program needs
Implement a best-in-class platform developed by a recognized leader in the ABLE market
SOC 2 and PCI Level 1 Certified
Safeguard client information with a platform that delivers the highest levels of security
Manage everything from enrollments to distributions in our flexible system
Features built for a modern government
Meet accessibility guidelines with a portal designed for all users.
Our innovative solution allows clients to self-service with online enrollment and mobile account management.
Review relevant data and insights to support an evolving client experience.
Exceptional Customer Experience
At Catalis, our staff prioritizes an efficient onboarding experience and continuous support to help your agency operate at its best.
Learn more about the Catalis solutions that are modernizing governments across North America.
Explore more Regulatory & Compliance solutions
College Savings (529) Plan Administration
Streamline college savings record management with an advanced tool that pairs state-of-the-art tech with an intuitive user experience. Keep your records secure with a solution that prioritizes fraud prevention.
Unemployment Insurance Solutions
Automate case workflows and prevent claim backlog with an end-to-end identity proofing and issue management system. Our cloud-based solution supports customized workflows and seamless system integration.
Regulatory Financial Service Compliance
Safeguard consumers and block non-compliant transactions in real time with our innovative financial compliance technology. Meet your agency's regulatory needs with tailored solutions for all-size governments.