Enterprise property tax collection software for
tax billing and management
Streamline the collections process with a cloud-based platform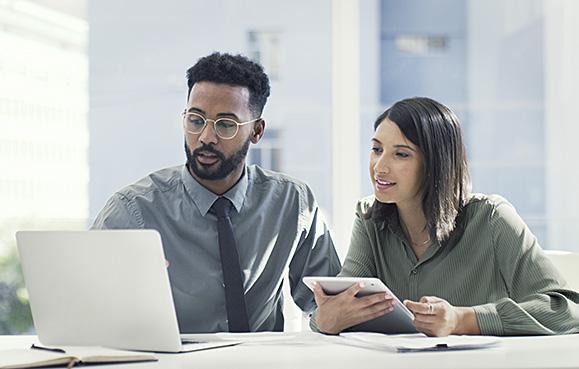 Our fully integrated solution automates tax billing and collections, saving your local government time and money. Take the next step to optimize your government processes with property tax collection software built for the digital age.
Leverage the benefits of scalability, accessibility, enhanced security, and the cost-effectiveness of the cloud
Replace the need for multiple vendors by integrating billing, collections, cashiering, and more
Enhance customer engagement with an intuitive e-billing and payment platform
Integrate with land recording systems that file and record legal documents including deeds and mortgages
Simplify reconciliation with end-to-end workflows that streamline monthly audits and closings
Features built for a modern government
Our property tax collection software allows you to maintain full-scale property information and quickly communicate changes so all parties can review up-to-date records.
Calculate taxes and print tax bills across multiple formats for both real estate and personal property.
With our solution, your local government can review extensive reports detailing transactions and deposit history.
Cloud & Premise-Based Systems
Install a cloud-based or on-premise solution to access your information from wherever you choose.
Learn more about the Catalis solutions that are modernizing governments across North America.
Explore more Tax & CAMA solutions
Escrow Payment Management
Simplify escrow payments with automated workflows, seamless refunds, and robust reporting. Reduce duplicate payments with software that ensures accuracy.
Computer Assisted Mass Appraisal (CAMA)
Deliver accurate and consistent property values for all-size jurisdictions. Leverage a comprehensive property tax collection software  that prioritizes reliability and compliance.
Mapping & Sketching Technology
Assess and evaluate properties with precision using configurable sketching tech. Our visual tools enhance your reporting capabilities and adapt to fit your existing system.
Mass Appraisal Services
Assist jurisdictions in the assessment process with complete mass appraisal services including data verification and property valuation.
Property Tax Oversight & Administration
Our fully configurable suite of web applications gives administrators access to data that supports automated workflows and improved analytics to ensure fair and equitable taxation.