Request Management Enterprise
Self-service platform to resolve citizen requests
Increase municipal staff responsiveness
with organized service requests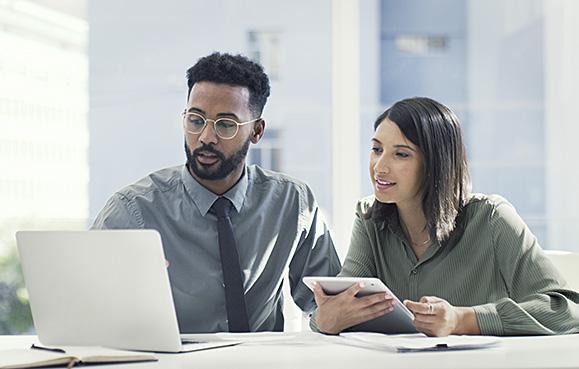 Adopting a centralized request system allows local government departments to better communicate internally and serve citizens more effectively. Designed for both municipalities and enterprises, our request management software helps all sizes of government  resolve issues.
Leverage the benefits of scalability, accessibility, enhanced security, and the cost-effectiveness of the cloud
Receive notifications, complaints, and inquiries from the public via call center, web form, text, Twitter, or mobile app, and quickly route to the appropriate department
Power your 3-1-1 call center initiative for citizen service requests, or operate with call takers in a variety of offices. Accept, track, manage, and report on every service request received by your municipality
Centralized Request System
Integrate with other applications, such as CityWorks, Cartegraph, etc.
Notify citizens upon request fulfillment and empower self-service with government resources and communications
Features built for a modern government
From graffiti to potholes, our solution links service requests with geographic data to display individual request locations.
Bring the power of technology to the field and allow staff to notify citizens in real time as requests are completed.
Our solution is built for personalization, allowing your local government to brand your web portal and mobile app, and configure workflows to meet your needs.
Create reports from scratch, schedule the delivery to key stakeholders, and analyze your data for better budgeting, workforce and resource allocation, process re-engineering, and more.
Learn more about the Catalis solutions that are modernizing governments across North America.
Explore more Public Works solutions
Permitting & License Management
Automate and simplify the permit application process by allowing citizens to apply online. Streamline permit routing and license reviews to save your staff time.
Enterprise Resource Planning
Equip your municipality with impactful tools that combine a customizable financial platform with responsive support. Your staff can automate processes like compiling, analyzing, and sharing data.
Infrastructure Management
Integrate and manage infrastructure asset data to be used by financial and public works personnel. Enable your government to make informed planning decisions with accurate reporting.
Geographic Information System
Track field data with a unified, mobile-ready solution. Municipalities can leverage customizable geographic details for property insights, asset reporting, and tax information.
Weed & Pest Management
Easily track and manage infestations and inspections in the field using our mobile tool. Comply with legislative requirements and stay on top of agricultural tasks.