Escrow Payment Management
Web-based solution for automated payments
Simplify bulk real estate tax payments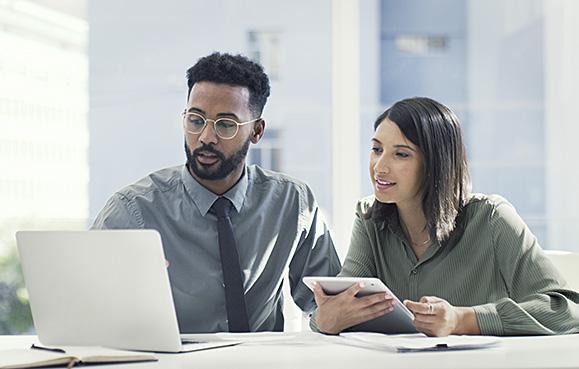 With our time-saving tool, tax collectors can streamline escrow payment processes with robust reporting, data retrieval, and automated workflows. Our advanced solution even eliminates the need for balancing checks, manual posting, and refund processing.
Leverage the benefits of scalability, accessibility, enhanced security, and the cost-effectiveness of the cloud
Reduce communication with multiple escrow companies and streamline tax payment processes
Simplify real estate tax payments with seamless integration, electronic file exchanges, and payment dashboards
Block duplicate escrow payments with software that improves accuracy and eliminates errors
Set up one-time or monthly escrow payments and calculate amounts for homeowners and tax collectors
Features built for a modern government
Robust reporting at your fingertips to review payments made by time, date, payer, and parcel.
With 24/7 access to our portal, customers can log in whenever they need.
Banks, credit unions, and property owners can quickly find parcel information with smart search capabilities.
Our tool is fully funded by the end users with a small parcel fee to use the service.
Learn more about the Catalis solutions that are modernizing governments across North America.
Explore more Tax & CAMA solutions
Billing & Collections
Streamline your billing and collections process with a cloud-based solution. Our platform replaces the need for multiple vendors through billing, collections, cashiering, and more.
Computer Assisted Mass Appraisal (CAMA)
Deliver accurate and consistent property values for all-size jurisdictions. Leverage a comprehensive solution that prioritizes reliability and compliance.
Mapping & Sketching Technology
Assess and evaluate properties with precision using configurable sketching tech. Our visual tools enhance your reporting capabilities and adapt to fit your existing system.
Mass Appraisal Services
Assist jurisdictions in the assessment process with complete mass appraisal services including data verification and property valuation.
Property Tax Oversight & Administration
Our fully configurable suite of web applications gives administrators access to data that supports automated workflows and improved analytics to ensure fair and equitable taxation.