Property Valuation Appeals
Digitized and automated appeals
Streamline the assessment appeals process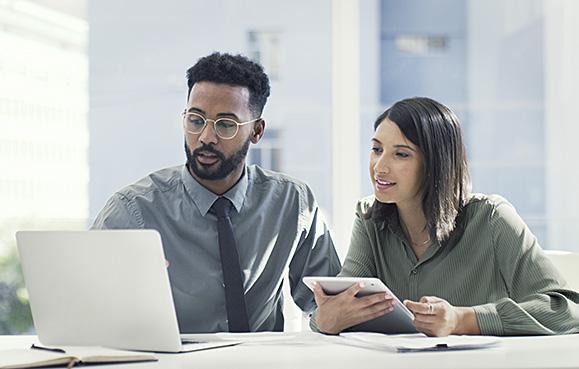 Whether you're looking to boost operational efficiencies or improve appeal tracking, our solution supports a fully digital experience for land assessors. Automate appeals by giving taxpayers more ways to submit petitions, evidence, and filing fees, reducing the effort required from your agency.
Leverage the benefits of scalability, accessibility, enhanced security, and the cost-effectiveness of the cloud
Empower taxpayers to submit appeals online, supporting standard processes that speed up operations
Deliver instant notifications on hearing dates and appeal statuses with our online solution
Accept multiple payment methods online, lowering land assessor processing costs and crediting revenue faster
Make property tax appeals more accessible to all parties with 24/7 access to documents and updates
Features built for a modern government
Electronic & Paper Generated Notices
Generate either electronic or paper notices from our dynamic system.
With our digital platform, land assessors can manage hearing schedules remotely any time, any where.
Automated Forms & Documents
Save time by automatically generating required forms and necessary documents throughout the petition and appeal process.
Our solution easily integrates with other systems, creating comprehensive workflows and intuitive project management.
Learn more about the Catalis solutions that are modernizing governments across North America.
Explore more Tax & CAMA solutions
Billing & Collections
Streamline your billing and collections process with a cloud-based solution. Our platform replaces the need for multiple vendors through billing, collections, cashiering, and more.
Escrow Payment Management
Simplify escrow payments with automated workflows, seamless refunds, and robust reporting. Reduce duplicate payments with software that ensures accuracy.
Tourist Tax Collection
Automate collection and distribution of tourist development, occupancy, and bed tax payments. With our solution, you no longer have to send communications manually.
Computer Assisted Mass Appraisal (CAMA)
Deliver accurate and consistent property values for all-size jurisdictions. Leverage a comprehensive solution that prioritizes reliability and compliance.
Mapping & Sketching Technology
Assess and evaluate properties with precision using configurable sketching tech. Our visual tools enhance your reporting capabilities and adapt to fit your existing system.
Mass Appraisal Services
Assist jurisdictions in the assessment process with complete mass appraisal services including data verification and property valuation.
Property Tax Oversight & Administration
Our fully configurable suite of web applications gives administrators access to data that supports automated workflows and improved analytics to ensure fair and equitable taxation.